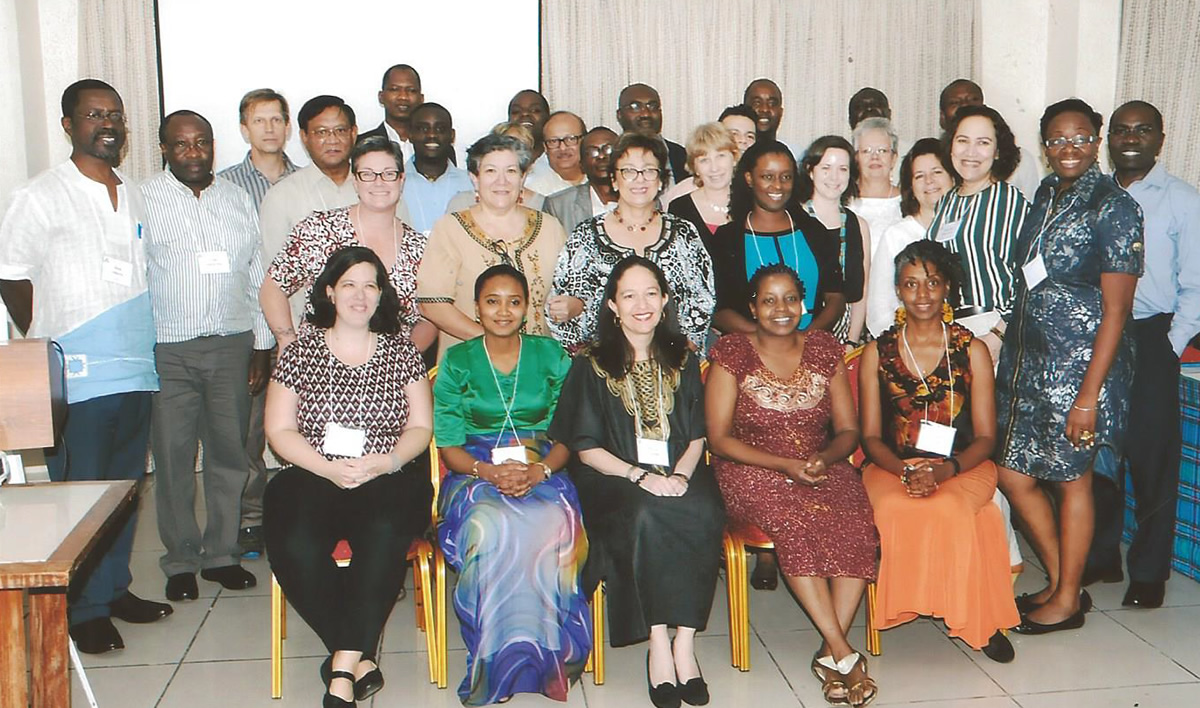 The 2015 Grant Management Solutions (GMS) annual Regional Partners' Meeting was held in Abidjan, Cote d'Ivoire in early December. Partners Caroline Trigg and Kevin Chikwava attended the meeting, along with Maggie Magadza, Q's Business Development Manager joining nine Regional Partners (RPs)from around the world. The meeting was themed 'Past, Present and Future'.
Day 1 focused on Regional Partner Global Fund related activities; reviews of each Regional Partner's business and their marketing plan development experiences.
Day 2 was all about innovation. In 2015, Q Partnership partnered with Khulisa Management Services (RP in South Africa) and Technical Assistance Inc. (RP in Bangladesh) and together developed an innovative communication product that will enable enhanced, real time dialogue between Global Fund Country Coordination Committees (CCMs) and their Key Affected Populations (KAPs) using a 2-way Communications platform between the CCMs and KAPs that allows KAPs to give feedback on their experiences with GF activities, and for CCMs to send information out about Global Fund grants and activities. The concept has been tested in the three countries and in 2016, we will be developing the business plan and presenting to the Global Innovation Fund for seed capital for funding support for the start up and field-testing of our product.
Day 3 saw the launch of the Peer-to-Peer Exchange System that will go live on 1 January, and more to come on this exciting new program next year. Days 4, 5 and 6 were spent reviewing and training on the GMS Global Fund Principal Recipient Dashboard process.