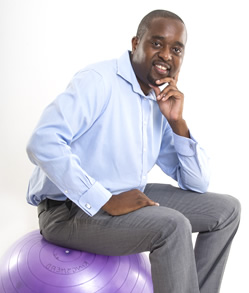 Specialist in Business Process Management (Mapping and Re-engineering), System Optimisation, Performance Management Systems (incorporating BSC).
Harare Office
Agriculture House,
cnr Adylinn Road/Marlborough Drive,
Marlborough
Harare, Zimbabwe
kchikwava@qpartnership.com
Skype: chikwavak
Cell: +263 772 929193
Kevin is an experienced project manager specialising in business process and performance management, with extensive experience in the financial services and manufacturing sectors. He has led several business process reengineering and business alignment projects for leading banks and other organisations with stock exchange listings in Zimbabwe, Botswana, Tanzania and Zambia. Kevin is also keenly involved with facilitating outdoor team building programmes. Kevin is a certified QPR consultant with experience in the implementation of QPR Collaborative Management Software solutions. He holds a BSc (Gen) Mathematics & Statistics.