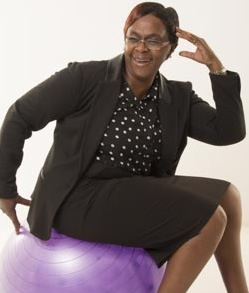 Specialist in organisational and institutional development, gender/gender mainstreaming and civil society strengthening.
Harare Office
Agriculture House,
cnr Adylinn Road/Marlborough Drive,
Marlborough
Harare, Zimbabwe
+263 77 223 7858
tsitsimaradze@qpartnership.com
skype: tsitsimaradze
Tsitsi is an organisational and institutional development practitioner with considerable practical experience in process design and management; planning and management of development projects and programs; governance and leadership development; and  capacity strengthening especially of civil society operations at national and regional levels. She is a gender mainstreaming specialist using human rights based approaches [HRBA] and has a passion for women and girls' empowerment.
Tsitsi enjoys working in process using appropriate participatory methods for data gathering, analysis, problem solving, conflict mediation, planning, management, monitoring, learning and evaluation. Her passion is unlocking potential in others.
Tsitsi chairs the board of directors at Island Hospice and Health Services and sits on the board of Media Monitoring Project Zimbabwe (MMPZ) . She has worked extensively in Zimbabwe, Botswana, Namibia, Swaziland, Zambia, Malawi, Mozambique, Lesotho and South Africa.
Tsitsi holds a Bachelor of Science (Hons) Politics and Admininstration, a Post Graduate Diploma in Development Management, and a Masters Degree in Development Management